What does CBD oil help with?
The FDA chose to announce the approval of market access for GW Pharmaceuticals' Epidiolex (cannabidiol) oral liquid on June 26, 2018 which is the International Day against Drug Abuse. The drug is approved for the treatment of rare and severe epilepsy, Dravet syndrome and Lennox-Gastaut syndrome.
Currently, this is the first new drug approved by the FDA to be marketed with purified cannabis extract. Its ingredient is purified cannabidiol (CBD), a cannabinoid with no euphoria side effects. It won't bring the nerve stimulation effect caused by tetrahydrocannabinol (THC). Its potential to treat epilepsy was validated in three randomized, double-blind, placebo-controlled clinical trials. In early January this year, the positive results in phase III clinical trial of the cannabinoid Epidiolex (cannabidiol) was published in Lancet, an authoritative medical journal. This new drug has been awarded the FDA-issued fast-track qualification (for Dravet syndrome) and orphan drug qualification (for both epilepsies). After its listing application was accepted, the US FDA also granted its priority for assessment. The approval for its listing is a recognition of therapeutic potential of this new drug, and it is also the first treatment to be approved for Dravet syndrome.
Hemp naturally grows in the northern hemisphere, which adapts to various climates, with no need to require artificial cultivation, has a growth cycle of 108-120 days, and its THC content is less than 0.3%. Interestingly, CBD competes with THC, while CBD can hinder the impact of THC on the human nervous system. Therefore, CBD has obtained the nickname of "anti-marijuana compound".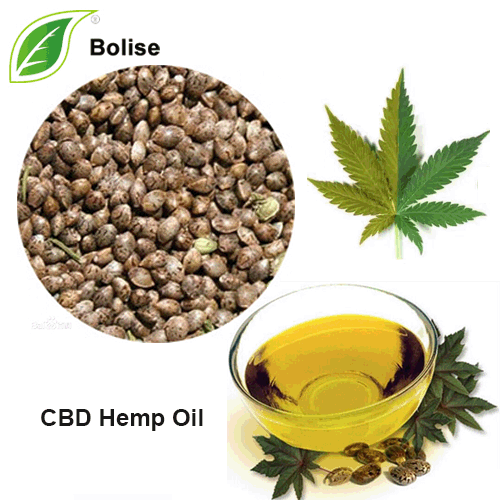 Speaking of the benefits of hemp oil, it usually refers to the role of CBD oil. Although more research is still needed on CBD oil, existing research and clinical evidence provide us with some clues:
1. For epilepsy
A recent retrospective study in Israel showed that epileptic seizures were significantly reduced with medical cannabis of high CBD content. In this study, 52% of patients had at least a 50% reduction in seizures. 
2. For anxiety
According to a study in 2011, researchers found that CBD oil significantly reduced anxiety and cognitive impairment compared with placebo.
3. For pain relief
Some animal studies have shown that topical use of cannabis oil can improve pain and inflammation. However, most of the data presented showed the most effective analgesic combination is CBD and THC. 
4. For Alzheimer's disease
A small-scale study in 2014 showed that CBD oils prevent the common symptoms of Alzheimer's disease, but more research is needed to validate these findings.
5. Used as Antioxidants
This means it can protect your body from free radical damage, and the CBD is also thought to have effects of anti-depressant, anti-nausea, protection of intestines and balance of the immune system.