Saccharomyces Lysate Extract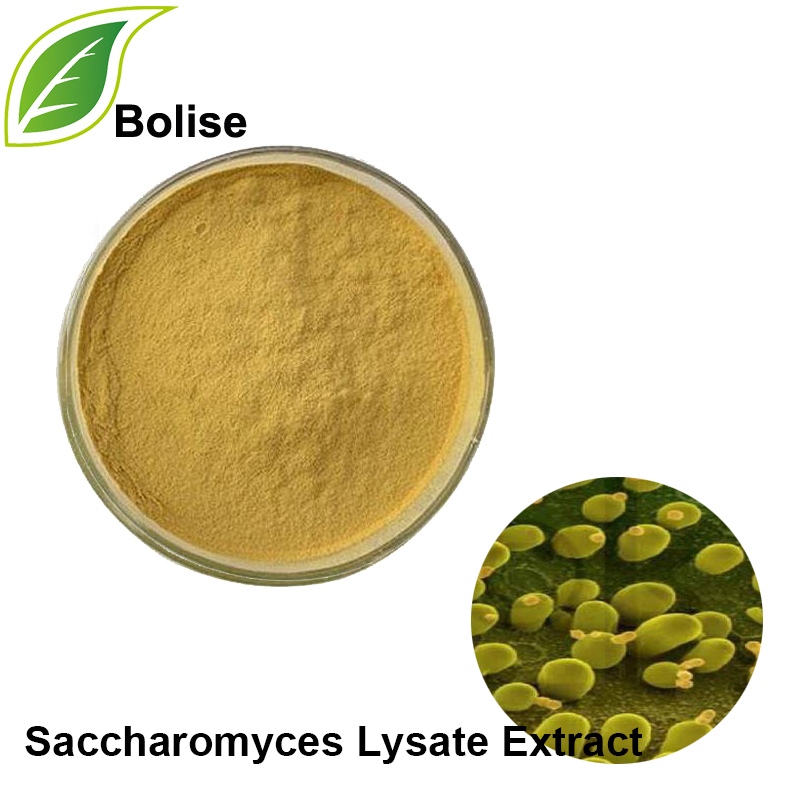 [ Appearance ] Light brown powder
[ Active Ingredients ] Yeast Beta-glucan 
[ Function ]
•Anti-cancer, anti-tumor.
•Increase disease-resistant ability.
•Anti-oxidation.
•Anti-radiation.
•Effective oral immune stimulant.
•Decrease the cholesterol.
•Remove the body of free radicals, anti-aging effects.
COA of Saccharomyces Lysate Extract
Mesh Size: 100%pass 80mesh
Assay:  3%
Residue on Ignition:  3.8%
Loss on Drying:  2.7%
Heavy Metal: ≤10ppm
Pb:  ≤2ppm
As:  ≤2ppm
Total Plate Count:  ≤1000cfu/g
Yeast&Mold:  ≤50cfu/g
E.coil:  Negative
Salmonella: Negative
About Saccharomyces Lysate Extract
Yeast Beta Glucan is the polysaccharid composed by glucose, they are combined through β-1,3 mostly, which is the connection form of glucose chain. It can activate the macrophage and neutrophil leucocyte etc, so that increase the content of leucocyte, cytokinin and special antibody, excite the immune system of human body. And the body can have better preparations for resist the disease caused by microbial.
Saccharomyces Lysate Extract helps to produce hyaluronic acid, the core component of the skin's internal moisture, and improves the rough and dry skin and regulates the keratin. Often used in high-end skin care products.