Sulfadiazine
Sulfadiazine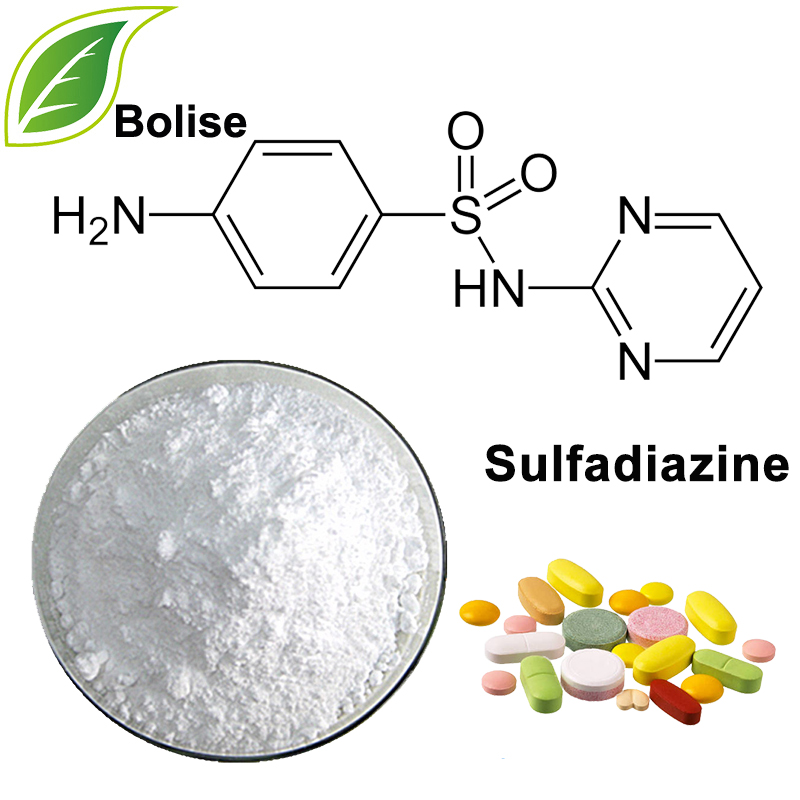 [ CAS NO. ] 68-35-9
[ Molecular Formula ] C10H10N4O2S
[ Molecular Weight ] 250.28
[ Density ] 1.496g/cm3
[ Melting Point ]  285ºC
[ Boiling Point ] 512.6ºC at 760 mmHg
[ Flash Point ] 263.8ºC
[ Stability ]  Stable. Incompatible with strong oxidizing agents.
[ Vapor Pressure ]  1.28E-10mmHg at 25°C
[ Application ] Pharmaceutical Raw Intermediates
About Sulfadiazine
White or white crystal or powder; Odourless, tasteless, with light color gradient. This product is slightly soluble in ethanol or acetone, almost insoluble in water; Easily dissolved in sodium hydroxide try liquid or ammonia liquid, dissolved in dilute hydrochloric acid.
Sulfadiazine is an antibiotic.Used together with pyrimethamine, it is the treatment of choice for toxoplasmosis. It is a second-line treatment for otitis media, prevention of rheumatic fever, chancroid, chlamydia, and infections by Haemophilus influenzae.
[ Storage ]
Store in cool & dry place; Keep away from strong light and high heat.
[ Shelf life ]
24 months when properly stored
[ Package ]
Enterprise standard. Drums or cartons, 25kgs/drum(carton),2.5kg/bag, double vacuum plastic packing (vacuum sealed foil bags) inside.
For more information of product, please send the email to sales@boliseco.com


After send online enquiry, we will reply you as soon as possible, if not get any response on time please contact us by Tel or Email.This form is unable to receive your inquiry from aol, hotmail, gmail or others but company email address.
E-MAIL:sales@boliseco.com
TEL: +86 592 536 5868
WHATSAPP: +86 189 6516 2351