Polyhexamethylene Guanidine (PHMG)
Polyhexamethylene Guanidine (PHMG)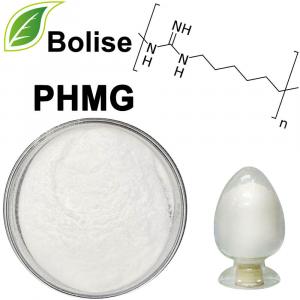 [ Other Name ]
Polyhexamethylene Guanidine Hydrochloride;
Polyhexamethyleneguanidine
Polisept;
PHMG;
[ CAS NO. ] 57028-96-3
[ Molecular Formula ] (C7H15N3)n
[ Appearance ] White Powder
[ Purity ] 99.0%min
[ Application ]
 1. Water treatment
- in swimming pools as an alternative to chlorine
- for industrial water(cooling tower, …)
Surface disinfecting
- hospitals 
- algaecide for concrete surfaces 
- all purpose surfaces disinfectant
2. Food industry
- mink feed preservative 
- beet sugar disinfectant 
- precleanning of fresh vegetables 
- cleaning solution for food contact equipment
3. Leather industry
- preservation of hides and skins
- Vet applications 
- teat dip mixtures, teat dip cloth, animal blood preservation 
- veterinary operations 
- preservative used for vet products
4. Cosmetics 
- cited in the European Cosmetic directory 
- contact lens cleaner
5. Pharmaceuticals 
- wound operations disinfectant 
- active used in nose drop / eyes diseases treatment products
6. Other applications 
- preservative used in the paper industry 
- disinfectant used in the secondary oil recovery
[ Performance and Features ]
1. Kill and inhibit various microorganisms with high efficiency and broad spectrum.
2. Bacteria do not develop drug resistance.
3. There is no toxicity to human body and higher animals in the concentration.
4. Colorless and odorless without irritation to skin and mucous membrane.
5. No corrosion to the treated surface.
[ Antimicrobial Principle ]
1. Broad spectrum of sterilization; low effective concentration; fast action speed; stable properties; excellent performance of being easily soluble in water; can be used at room temperature.
2. Long-term antibacterial effect: colorless, odorless; safe to use.
3. Long-term effect: Since polyhexamethylene guanidine is a stable polymer, it does not volatilize or decompose, so it can be stored for a long time, and after the polyhexamethylene guanidine solution is dried, it can form a disinfectant on the surface of the object. The thin polymer layer of the agent can keep the object in good condition after sterilization, and at the same time prevent the object from secondary pollution.
4. Safety: Since polyhexamethylene guanidine is a high molecular polymer, it is not easy to be absorbed by animal tissues, so that polyhexamethylene guanidine has basically no effect on the cells of higher organisms. In addition, experiments have proved that polyhexamethylene guanidine can be degraded naturally and will not cause pollution to the environment.
5. Mild to the skin
About Polyhexamethylene Guanidine (PHMG)
Polyhexamethylene Guanidine (PHMG) has a strong ability to kill bacteria and viruses, and has a broad spectrum and high efficiency, and has a long-term antibacterial effect. Since the guanidinium group of PHMG has high activity, the polymer is positively charged, so it is easily adsorbed by various negatively charged bacteria and viruses, thereby inhibiting bacteria and viruses. The division function of bacteria and viruses loses their reproductive ability. In addition, the film formed by the polymer blocks the respiratory channels of the microorganisms, causing the microorganisms to suffocate quickly > At the same time, because PHMG is a polymer structure, the effective activity of the guanidine group can be improved , so the bactericidal effect of PHMG is much higher than that of other guanidine compounds.
Please

at any time if you are interested in Polyhexamethylene Guanidine (PHMG) Price, COA(Certification of Analysis), Supplier, Manufacturer, Sale Promotion and anything we could help.
If you want to know about product, please send an inquiry get the free quote of Polyhexamethylene Guanidine (PHMG) Powder, or send the email to [email protected].  >> SEND INQUIRY NOW <<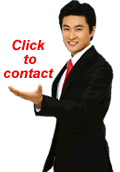 After send online enquiry, we will reply you as soon as possible, if not get any response on time please contact us by Tel or Email.
Welcome to Bolise Co., Ltd.
1. E-mail: [email protected]
2. Tel: +86 592 536 5868
Working Time: 8:30--18:00, Monday--Friday
For more information of product, please send the email to [email protected]

1. Send Message to US ->
2. Confirm Product Information ->
3. Order & Payment->
4. Packaging&Shipping->
Our products have been certificated with the ISO certificate, free sample is available.
CGMP Manufacturer to ensure the quality stable and reliable.
All of our ingredients meet strict quality and food safety standards, and surpass industry standards for purity and cleanliness.
We are committed to meeting customers' unique needs by providing comprehensive and professional service, enjoying a good reputation among our business partners and customers for high-quality products, excellent after-sales services, competitive prices, and prompt shipping.
Highly welcome friends from all over the world to contact us. We will reply to you as soon as possible, ​after sending an online inquiry. And please feel free to call us if any urgent inquiry or without getting response from us in time.