Phenytoin Sodium
Phenytoin Sodium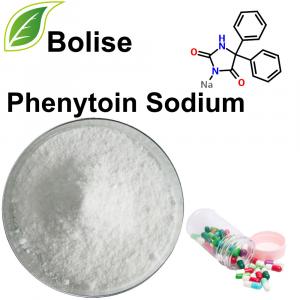 [ CAS NO. ]  630-93-3
[ Molecular Formula ] C15H11N2NaO2
[ Molecular Weight ]  274.25
[ Appearance ] White crystalline powder
About Phenytoin Sodium
Phenytoin sodium's cardiovascular effects were uncoveredduring observation of toxic manifestations of the drugin patients being treated for seizure disorders. Phenytoinsodium was found to cause bradycardia, prolong the PRinterval, and produce T-wave abnormalities on electrocardiograms.It is a class IB antiarrhythmic agent. Today,phenytoin sodium's greatest clinical use as an antiarrhythmicdrug is in the treatment of digitalis-induced arrhythmias.34 Its action is similar to that of lidocaine. It depressesventricular automaticity produced by digitalis, without adverseintraventricular conduction. Because it also reversesthe prolongation of AV conduction by digitalis, phenytoinsodium is useful in supraventricular tachycardias caused bydigitalis intoxication.
For more information of product, please send the email to [email protected]


After send online enquiry, we will reply you as soon as possible, if not get any response on time please contact us by Tel or Email.This form is unable to receive your inquiry from aol, hotmail, gmail or others but company email address.
E-MAIL:[email protected]
TEL: +86 592 536 5868
WHATSAPP: +86 189 6516 2351