L-proline
L-proline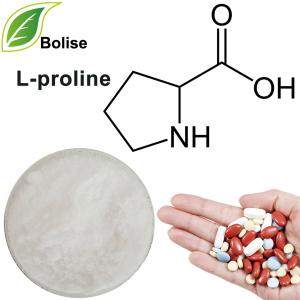 [ Synonym ] (S)-Pyrrolidine-2-carboxylic acid
[ Appearance ]  White crystals or crystals powder
 [ CAS No. ] 147-85-3
[ Molecular Formula ]  C5H9NO2
[ Molecular Weight ] 115.13 
About L-proline
L-proline is an amino acid, one of the twenty DNA-encoded amino acids. Its codons are CCU, CCC, CCA, and CCG. It is not an essential amino acid, which means that the human body can synthesize it. It is unique among the 20 protein-forming amino acids in that the amine nitrogen is bound to not one but two alkyl groups, thus making it a secondary amine. The more common L form has S stereochemistry.
For more information of product, please send the email to sales@boliseco.com


After send online enquiry, we will reply you as soon as possible, if not get any response on time please contact us by Tel or Email.This form is unable to receive your inquiry from aol, hotmail, gmail or others but company email address.
E-MAIL:sales@boliseco.com
TEL: +86 592 536 5868
WHATSAPP: +86 189 6516 2351