L-Carnosine
L-Carnosine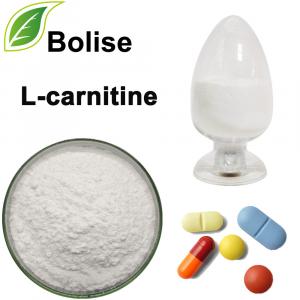 [ CAS NO. ]  305-84-0
[ Molecular Formula ] C9H14N4O3
[ Molecular Weight ]  226.24
[ Appearance ]  White powder
[ Melting point ] 215-216°C
About L-Carnosine
L-Carnosine is a Super AntiOxidant that quenches even the most destructive free radicals: The hydroxyl and the peroxyl radicals, superoxide, and singlet oxygen.
L-carnitine is a nutrient widely available in supplement form and often marketed as a weight loss aid. Made naturally in the body, L-carnitine is essential for transporting fat into cells to produce energy.While many supplement manufacturers claim that L-carnitine can speed up metabolism, there is little scientific support for L-carnitine's ability to promote weight loss.
For more information of product, please send the email to [email protected]


After send online enquiry, we will reply you as soon as possible, if not get any response on time please contact us by Tel or Email.This form is unable to receive your inquiry from aol, hotmail, gmail or others but company email address.
E-MAIL:[email protected]
TEL: +86 592 536 5868
WHATSAPP: +86 189 6516 2351