Germanium Sesquioxide (Ge-132)
Germanium Sesquioxide (Ge-132)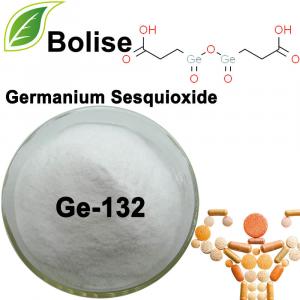 Supply Organic Germanium (Germanium Sesquioxide,Ge-132) Powder 99/Cas No.12758-40-6
[ Other Name ] Ge-132 Germanium; Organic Germanium (Ge-132)
[ Cas No. ] 12758-40-6
[ Molecular Formula ] C6H10O7Ge2
[ Molecular Weight ] 339.4194
[ Appearance ] White Crystal Powder
[ Function ]
1. Anticancer effect;
2. Antitumor;
3. Antiaging;
4. Antiviral;
5. Anti-inflammatory;
6. Boost immunity;
[ Main Application ]
Health care products, food, medicine and cosmetic additives
About Germanium Sesquioxide (Ge-132)
Germanium Sesquioxide (Ge-132) is an important and effective ingredient in precious Chinese medicines such as ginseng and ganoderma. The organic germanium we produce is refined based on this. It is a high-quality raw material for pharmaceuticals, functional foods and beauty cosmetics.
Germanium Sesquioxide has a strong oxidative dehydrogenation ability, which can maintain sufficient oxygen in cells, thereby maintaining human health, and can regulate the immune system. Ge-132 combines with human hemoglobin to ensure the aerobic metabolism of cells. Because the negatively charged oxygen atoms it carries can capture the hydrogen in the metabolites and partially purify the blood, it is beneficial to the rehabilitation of patients with senile dementia. Germanium Sesquioxide has a stimulating effect on blood production, which is manifested in increasing the number of red blood cells and hemoglobin, stimulating platelet production, and eliminating lipid attachments on blood vessel walls, so it has a certain effect on anemia, hypercholesterolemia, and diabetes.
Germanium Sesquioxide has a certain health care effect on some cancers, low immune function, osteoporosis, premature aging, hypertension, etc., and has extremely high medical value. Ge-132 has obvious immune enhancement effect and has potential application prospects in anti-tumor.
Please

at any time if you are interested in Germanium Sesquioxide Price, COA(Certification of Analysis), Supplier, Manufacturer, Sale Promotion and anything we could help.
If you want to know about product, please send an inquiry get the free quote of Germanium Sesquioxide(Ge-132) Powder, or send the email to [email protected].  >> SEND INQUIRY NOW <<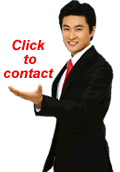 After send online enquiry, we will reply you as soon as possible, if not get any response on time please contact us by Tel or Email.
Welcome to Bolise Co., Ltd.
1. E-mail: [email protected]
2. Tel: +86 592 536 5868
Working Time: 8:30--18:00, Monday--Friday
For more information of product, please send the email to [email protected]

1. Send Message to US ->
2. Confirm Product Information ->
3. Order & Payment->
4. Packaging&Shipping->
Our products have been certificated with the ISO certificate, free sample is available.
CGMP Manufacturer to ensure the quality stable and reliable.
All of our ingredients meet strict quality and food safety standards, and surpass industry standards for purity and cleanliness.
We are committed to meeting customers' unique needs by providing comprehensive and professional service, enjoying a good reputation among our business partners and customers for high-quality products, excellent after-sales services, competitive prices, and prompt shipping.
Highly welcome friends from all over the world to contact us. We will reply to you as soon as possible, ​after sending an online inquiry. And please feel free to call us if any urgent inquiry or without getting response from us in time.