Ellagic Acid
Ellagic Acid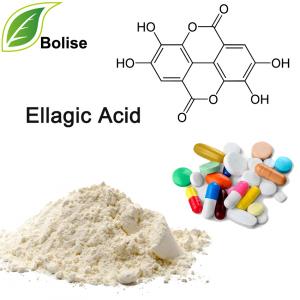 [ CAS No. ] 476-66-4 
[ Molecular Formula ] C14H6O8
[ Molecular Weight ] 302.28 
[ Appearance ] Gray white fine Powder
About Ellagic Acid
Ellagic Acid is a naturally occurring polyphenol, which is found widely distributed in plants such as tara, green tea, eucalyptus, and geranium.
Ellagic Acid is a phenol antioxidant found naturally in various fruits and vegetables. Ellagic Acid was shown to exhibit high levels of antiproliferative and antioxidant properties in studies, which s uggests its potential health benefits following ellagic acid consumption.
Ellagic Acid has excellent resistance to mutations, anti-cancer effect, especially for colon cancer, esophageal cancer, liver cancer, lung cancer, tongue and skin tumor have very good inhibitory effect.
For more information of product, please send the email to sales@boliseco.com


After send online enquiry, we will reply you as soon as possible, if not get any response on time please contact us by Tel or Email.This form is unable to receive your inquiry from aol, hotmail, gmail or others but company email address.
E-MAIL:sales@boliseco.com
TEL: +86 592 536 5868
WHATSAPP: +86 189 6516 2351