Choline Bitartrate(Cholini Bitatratis)
Choline Bitartrate(Cholini Bitatratis)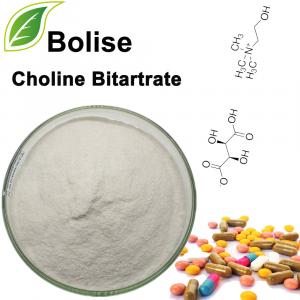 [ Synonym ] 2-(Hydroxyethyl)trimethylammonium bitartrate
[ CAS NO. ]  87-67-2
[ Molecular Fomula ]  C9H19NO7
[ Molecular Weight ]  253.25
[ Appearance ]  White powder
[ Purity ]  98%
[ Choline bitartrate Usage ]
1.Maintain a healthy balance of choline.
2.Hepatic protector and anti-stress preparations.
3.Multivitamin complexes, and energy and sport drinks ingredient.
About Choline Bitartrate(Cholini Bitatratis)
Choline bitartrate has been used as one of the components in experimental diets to study the effects on reproductive processes and on bone genes during gestation and lactation.
Choline bitartrate is known to serve as a dietary supplement. 
For more information of product, please send the email to [email protected]


After send online enquiry, we will reply you as soon as possible, if not get any response on time please contact us by Tel or Email.This form is unable to receive your inquiry from aol, hotmail, gmail or others but company email address.
E-MAIL:[email protected]
TEL: +86 592 536 5868
WHATSAPP: +86 189 6516 2351