Chitinase
Chitinase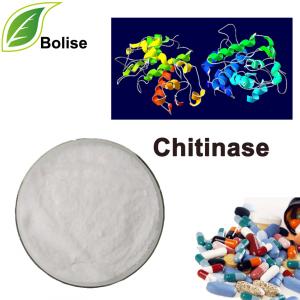 [ CAS No.  ] 9001-06-3
[ Molecular Formula ] C17H16N8Zn
[ Molecular weight ] 397.75254 
[ Appearance ] White powder
About Chitinase
Chitinases are digestive enzymes that break down glycosidic bonds in chitin. Because chitin composes the cell walls of fungi and exoskeletal elements of some animals (including worms and arthropods), chitinases are generally found in organisms that either need to reshape their own chitin or to dissolve and digest the chitin of fungi or animals.
For more information of product, please send the email to sales@boliseco.com


After send online enquiry, we will reply you as soon as possible, if not get any response on time please contact us by Tel or Email.This form is unable to receive your inquiry from aol, hotmail, gmail or others but company email address.
E-MAIL:sales@boliseco.com
TEL: +86 592 536 5868
WHATSAPP: +86 189 6516 2351