BCDMH(1-Bromo-3-chloro-5,5-dimethylhydantoin)
BCDMH(1-Bromo-3-chloro-5,5-dimethylhydantoin)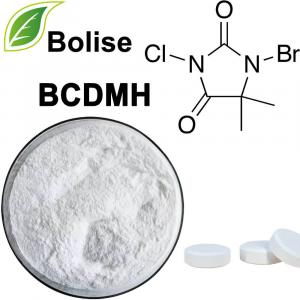 Get Latest Price of BCDMH Powder CAS 32718-18-6
[ Other Name ] Bromochlorodimethylhydantoin
[ CAS NO. ] 32718-18-6
[ Molecular Formula ] C5H6BrClN2O2
[ Molecular Weight ]  241.47
[ Appearance ] White solid
[ Density ] 1.9 g/cm3
[ Melting Point ] 159 to 163 °C (318 to 325 °F; 432 to 436 K)
[ Solubility ] in Water 0.15 g/100 ml (25 °C)
[ Properties ] 
Slightly soluble in water, soluble in organic solvents such as chloroform and ethanol, easy to decompose in strong acid or strong alkali, stable when dry, and has a slight pungent smell.
[ Uses ] 
This product is mainly used for disinfection and sterilization of industrial circulating water, swimming pools, landscape fountains, hospital sewage, medical appliances, food processing, and household sanitary ware in Binguan
[ Advantages ]
1. Efficient and broad-spectrum: It can kill bacteria, fungi, microbes, spores and viruses.
2. Environmental protection and safety: the residue after use is 5,5-dimethylhydantoin, which is a compound of carbon, hydrogen and oxygen. It has no residual toxic effect on the environment and does not damage the water quality environment.
Buy BCDMH Cas 32718-18-6/ Price,Supplier from Bolise
About BCDMH(1-Bromo-3-chloro-5,5-dimethylhydantoin)
BCDMH is a new type of broad-spectrum, high-efficiency, and specific performance disinfection and sterilization water treatment agent. It is widely used in industrial water treatment, circulating water, swimming pool disinfection, sterilization and deodorization. It can inhibit various bacteria, fungi and algae.It can also be used for disinfection and sterilization of flower seeds, fruit preservation and aquaculture. BCDMH is low in dosage, less corrosive to metal equipment, less smelly, less irritating, and better in stability.
BCDMH can continuously release active Br and active Cl through dissolution in water to form hypobromous acid and hypochlorous acid, which have strong oxidizing properties and oxidize biological enzymes in microorganisms to achieve the purpose of sterilization.
BCDMH is available in a wide variety of packaged tablets, granules, blocks and powders.
[ Packing ]
The product is double-packed: the inner layer is sealed with a polyethylene plastic bag, and the outer layer is a cardboard drum or plastic drum. The net weight of each barrel is 25Kg or 50Kg.
[ Storage and Transportation ]
This product should be stored in a cool and dry environment. It is strictly forbidden to mix with toxic and harmful substances to avoid pollution.
Please

at any time if you are interested in BCDMH Price, COA(Certification of Analysis), Supplier, Manufacturer, Sale Promotion and anything we could help.
If you want to know about product, please send an inquiry get the free quote of BCDMH Powder, or send the email to [email protected].  >> SEND INQUIRY NOW <<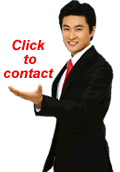 After send online enquiry, we will reply you as soon as possible, if not get any response on time please contact us by Tel or Email.
Welcome to Bolise Co., Ltd.
1. E-mail: [email protected]
2. Tel: +86 592 536 5868
Working Time: 8:30--18:00, Monday--Friday
For more information of product, please send the email to [email protected]

1. Send Message to US ->
2. Confirm Product Information ->
3. Order & Payment->
4. Packaging&Shipping->
Our products have been certificated with the ISO certificate, free sample is available.
CGMP Manufacturer to ensure the quality stable and reliable.
All of our ingredients meet strict quality and food safety standards, and surpass industry standards for purity and cleanliness.
We are committed to meeting customers' unique needs by providing comprehensive and professional service, enjoying a good reputation among our business partners and customers for high-quality products, excellent after-sales services, competitive prices, and prompt shipping.
Highly welcome friends from all over the world to contact us. We will reply to you as soon as possible, ​after sending an online inquiry. And please feel free to call us if any urgent inquiry or without getting response from us in time.