Azelaic Acid (Nonanedioic Acid)
Azelaic Acid (Nonanedioic Acid)
Get Latest Price for Azelaic Acid Powder 99% / Nonanedioic Acid CAS 123-99-9
[ Other Name ] Nonanedioic Acid
[ CAS NO. ] 123-99-9
[ Molecular Formula ] C9H16O4
[ Molecular Weight ] 188.22
[ Appearance ] White to light yellow crystal or crystalline powder
[ Density ] 1.443 g/mL
[ Fuction ]
1. Directly inhibit and kill bacteria on the skin surface and in hair follicles, and eliminate pathogens;
2. Competitively inhibit the enzymatic process of producing dihydrotestosterone, and reduce the excessive skin oil induced by dihydrotestosterone factors;
3. Inhibit the generation and effect of active oxygen free radicals, which is beneficial to anti-inflammation;
4. Reduce the synthesis of filamentous keratin and prevent hyperkeratosis of hair follicles;
5. Destroy cellular mitochondrial respiration, inhibit cell synthesis, thereby inhibiting cell proliferation;
About Azelaic Acid (Nonanedioic Acid)
Azelaic Acid is also called Nonanedioic Acid. Is a natural dicarboxylic acid with antibacterial, comedogenic, anti-inflammatory, antioxidant and tyrosinase inhibitory properties. It is well known among acne sufferers. Of course, many patients with rosacea are also familiar with it.
Azelaic Acid has antibacterial properties and can be used as a food preservative. It can quickly enter the cell, inhibit the protein synthesis of bacteria, and have a strong killing effect on bacteria, especially on Propionibacterium acnes. The use in mouthwash is beneficial to the prevention and treatment of dental caries, and the use in soap can avoid cracking on the surface of the soap body. It has good permeability to the skin, and it can increase the absorption function of the skin when used in cream cosmetics. It has various medicinal effects, and can be used in dermatological plasters, and has the functions of skin lightening and whitening. Azelaic Acid is used in hair care products in combination with vitamin B6. It is suitable for the treatment of male hormonal alopecia with strong endocrine and stimulates hair growth at the same time.
Please

at any time if you are interested in Azelaic Acid Price, COA(Certification of Analysis), Supplier, Manufacturer, Sale Promotion and anything we could help.
If you want to know about product, please send an inquiry get the free quote of Nonanedioic Acid Powder, or send the email to [email protected].  >> SEND INQUIRY NOW <<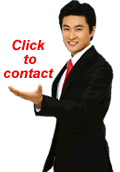 After send online enquiry, we will reply you as soon as possible, if not get any response on time please contact us by Tel or Email.
Welcome to Bolise Co., Ltd.
1. E-mail: [email protected]
2. Tel: +86 592 536 5868
Working Time: 8:30--18:00, Monday--Friday
For more information of product, please send the email to [email protected]

1. Send Message to US ->
2. Confirm Product Information ->
3. Order & Payment->
4. Packaging&Shipping->
Our products have been certificated with the ISO certificate, free sample is available.
CGMP Manufacturer to ensure the quality stable and reliable.
All of our ingredients meet strict quality and food safety standards, and surpass industry standards for purity and cleanliness.
We are committed to meeting customers' unique needs by providing comprehensive and professional service, enjoying a good reputation among our business partners and customers for high-quality products, excellent after-sales services, competitive prices, and prompt shipping.
Highly welcome friends from all over the world to contact us. We will reply to you as soon as possible, ​after sending an online inquiry. And please feel free to call us if any urgent inquiry or without getting response from us in time.