Tilia Cordata Flower Extract(Linden Blossom Extract)
Tilia Cordata Flower Extract(Linden Blossom Extract)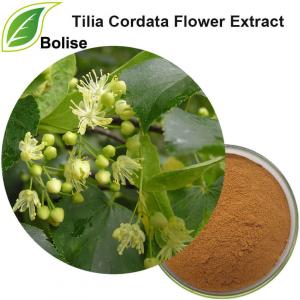 [ Other name ] Linden Flower Extract,Tilia Cordata Extract
[ CAS No. ] 84929-52-2
[ Active ingredient ] Flavoniod
[ Part Used ] Flower
[ Testing Method ] TLC
[ Appearance ] Yellow Brown Fine powder
[ Specification ] 4:1. 10:1, 20:1
[ Application ] Whitening and removing freckles; Antioxidant; Sunscreen
Description About Tilia Cordata Flower Extract(Linden Blossom Extract)
In the cultication of melanocytes, it shows the inhibition of tyrosinase and the effect of skin whitening; the inhibition of two metalloproteinases, the inhibition of caspase, the inhibition of elastase and the activation of cathepsin , Can enhance skin cell metabolism. It  has anti-aging effect, and when it is combined with its excellent moisturizing properties, it can be used to moisturize dry skin, make the skin smooth and elastic; its animal experiments show that it has a photoprotective effect and can be used in sunscreen cosmetics.
For more information of product, please send the email to [email protected]


After send online enquiry, we will reply you as soon as possible, if not get any response on time please contact us by Tel or Email.This form is unable to receive your inquiry from aol, hotmail, gmail or others but company email address.
E-MAIL:[email protected]
TEL: +86 592 536 5868
WHATSAPP: +86 189 6516 2351