Salvia Officinalis Extract
Salvia Officinalis Extract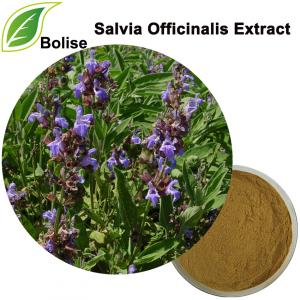 [ Latin Name ]  Salvia japonica Thunb
[ Part of used ]  Whole Herb
[ Appearance ] Brown yellow fine powder
[ Test Method ]  HPLC
[ Active Ingredient ]  Sclareolide  
[ Specification ] 10:1
[ Function ] 
1. Clearing heat and removing dampness;
2. Detoxification, eliminate swelling;
3. Anti-aging, enhance memory;
4. Antiseptic, antibacterial, anti diarrhea.
About Salvia Officinalis Extract
Salvia Officinalis Extract is a native plant of northern and central Spain, southern France and western part of the Balkan Peninsula.It has a warm, nutty scent, which help to induce a sense of well being.
Salvia Officinalis Extract is an aromatic oil plant, the whole plant contains volatile oil, which is used to make spices, and the leaf infusion is used as an elixir for pharyngitis.
For more information of product, please send the email to sales@boliseco.com


After send online enquiry, we will reply you as soon as possible, if not get any response on time please contact us by Tel or Email.This form is unable to receive your inquiry from aol, hotmail, gmail or others but company email address.
E-MAIL:sales@boliseco.com
TEL: +86 592 536 5868
WHATSAPP: +86 189 6516 2351