Rhodomyrtus Tomentosa Fruit Extract
Rhodomyrtus Tomentosa Fruit Extract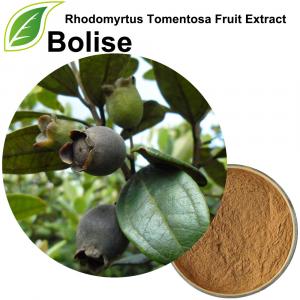 [ Latin name ] Rhodomyrtus tomentosa (Ait.) Hassk
[ Appearance ] Brown fine powder
[ Efficacy ] Humectant
About Rhodomyrtus Tomentosa Fruit Extract
Rhodomyrtus tomentosa, a flowering plant of Myrtaceae family from southern and southeastern Asia, was known to possess a rich source of structurally diverse and various biological activities. 
The stability of rhodomyrtus tomentosa pigment, which is extracted through acidic alcohol leaching from the fruit of rhodomyrtus tomentosa, has been studied. The results show that this kind of pigment has a better stability toward light, heat and common food additives under acidic condition.
For more information of product, please send the email to [email protected]


After send online enquiry, we will reply you as soon as possible, if not get any response on time please contact us by Tel or Email.This form is unable to receive your inquiry from aol, hotmail, gmail or others but company email address.
E-MAIL:[email protected]
TEL: +86 592 536 5868
WHATSAPP: +86 189 6516 2351