Purslane Extract(Portulaca Oleracea Extract)
Purslane Extract(Portulaca Oleracea Extract)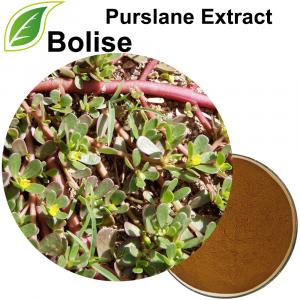 [ Latin Name ] Portulaca oleracea L.
[ Appearance ] Brown Fine Powder
[ Specfication ] 4:1, 10:1
[ Active Ingredient ] Purslane flavone
[ Function ]    
1) Detoxification,cooling and stop blood bleeding.
2) Urethra disease, metrorrhagia and metrostaxis.
3) Hemorrhoids, diarrhea, eczema,bite by snake and worm.
4) Acute arthritis, enteritis, cystitis, urethritis, anus inflammation, hemorrhoids.
[ Application ]
1.Health food supplements
2.Pharmaceuticals
3.Cosmetic preparation
About Purslane Extract(Portulaca Oleracea Extract)
Portulaca Oleracea Extract has been used as a folk medicine in many countries, acting as a febrifuge, antiseptic, vermifuge, and so forth. It exhibits a wide range of pharmacological effects, including antibacterial, antiulcerogenic, anti-inflammatory, antioxidant, and wound-healing properties.
For more information of product, please send the email to [email protected]


After send online enquiry, we will reply you as soon as possible, if not get any response on time please contact us by Tel or Email.This form is unable to receive your inquiry from aol, hotmail, gmail or others but company email address.
E-MAIL:[email protected]
TEL: +86 592 536 5868
WHATSAPP: +86 189 6516 2351