Melia Azadirachta Leaf Extract
Melia Azadirachta Leaf Extract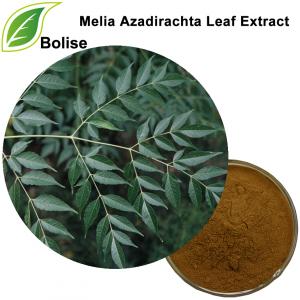 [ Characteristics ]
It has excellent antioxidant, antibacterial, anti-inflammatory and dispersing capabilities.
About Melia Azadirachta Leaf Extract
Melia azadirachta leaf extract is mainly used as the skin conditioner in cosmetics and skin care products. Its risk factor is 1 which means it is relatively safe and can be used with confidence. The melia azadirachta leaf extract generally has no effect on pregnant women and doesn't cause acne.
Originating from leaves, the extract has the function of inhibiting the release of prostaglandins and histamine, thereby achieving the whitening function of suppressing the pigment of Mylanin, and has the effect of suppressing inflammation, and can be added to various types of maintenance products.
Ingredients of melia azadirachta leaf extract are suitable for 8 types of skin: dry skin, pigmented skin, sensitive skin, tolerant skin, firming skin, wrinkled skin, oily skin, non-pigmented skin.
For more information of product, please send the email to sales@boliseco.com


After send online enquiry, we will reply you as soon as possible, if not get any response on time please contact us by Tel or Email.This form is unable to receive your inquiry from aol, hotmail, gmail or others but company email address.
E-MAIL:sales@boliseco.com
TEL: +86 592 536 5868
WHATSAPP: +86 189 6516 2351