Maltose PH
Maltose PH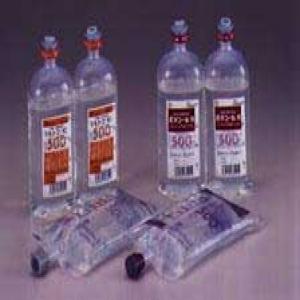 Maltose is a disaccharide consisting of two glucose molecules in a- 1,4 glucosidic bond and is therefore twice as efficient as glucose in supplying calories in an intravenous drips.   Furthermore it is metabolised in the body with slight need for insulin, making it an ideal energy source for diabetics and patients with temporary post-operative diabetes. It has little influence on blood-sugar level and favourably influences the metabolism of lipids and proteins. Maltose PH is an odourless, white crystalline powder.   In addition to its use for nutritional intravenous drip, it can be also used as an excipient/stabilizer for incorporation into various pharmaceutical drug or biologic products. 
Chemical Structure of Maltose: 

Generic Name: Maltose monohydrate 
Chemical Name: 4-O- a-D-Glucopyranosyl-D-Glucopyranose monohydrate
Molecular Weight: C12 H22O11H2O: 360.31 
Maltose is listed in the Thirteen Edition of the Japanese Pharmacopoeia. Approval has been granted by the Japanese Minister of Health and Welfare for the use of a 10 % solution of Maltose PH as an intravenous drip for an energy (sugar) source during or after operations and for diabetes mellitus patients. 
In the United States, Maltose PH was registered for a DMF (Drug Master File) in October 2001.
For more information of product, please send the email to bkherb@globals-globals.com


After send online enquiry, we will reply you as soon as possible, if not get any response on time please contact us by Tel or Email.This form is unable to receive your inquiry from aol, hotmail, gmail or others but company email address.
E-MAIL:bkherb@globals-globals.com
TEL: +86 592 536 5868
WHATSAPP: +86 189 6516 2351