Betaphycus Gelatinum Extract
Betaphycus Gelatinum Extract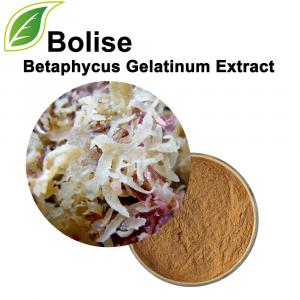 [ Appearance ] Powder
[ Functions ]  Bleaching,Anti-bacterial, Anti-tumor,Immunomodulatory 
About Betaphycus Gelatinum Extract
Betaphycus Gelatinum Extract is the extract of the Alga.
Betaphycus Gelatinum Extract is rich in polysaccharides, mainly composed of galactose, while also containing a small amount of glucose, xylose, D-Talose and D-idose.
Betaphycus Gelatinum Extract is a rare cosmetic ingredient.
Betaphycus Gelatinum Extract functions in skincare and cosmetics as a/an bleaching ingredient.
It is not only used in the food and cosmetic industries, but also has a wide range of application prospects in the medical field, such as anti-bacterial, anti-tumor and immunomodulatory effects.
For more information of product, please send the email to [email protected]


After send online enquiry, we will reply you as soon as possible, if not get any response on time please contact us by Tel or Email.This form is unable to receive your inquiry from aol, hotmail, gmail or others but company email address.
E-MAIL:[email protected]
TEL: +86 592 536 5868
WHATSAPP: +86 189 6516 2351