White Kidney Bean Extract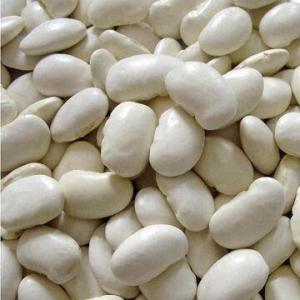 [ Product Name ]  White Kidney Bean Extract, White Kidney Bean P.E. 
[ About White Kidney Bean Extract ]
  The White Kidney Bean plant (Phaseolus vulgaris) is native to Peru, Europe and the Indies. The seeds contain sulfur, and while uses for the whole plant exist, the seeds are most commonly used to get its benefits.
[ Latin scientific name ]
  Phaseolus Vulgaris L 27-56 
  Brands White Yundou in botany, and kidney beans are Seeding Yundou is a close relatives
[ Plant patterns ]
  1. Seeding plants, the root system developed deep roots, is more drought-resistant crops resistant settlers. 
  2. Short duration and reproductive Naiyin, blowing type pod kidney seeds, and plant a white skin. Effectiveness Of a moderate gas, Lee admitted, only habitual function as a healthy food. 
Smell Special bed Taste Seeding special scent Colour L
[ Pharmacology function ] 
  1. Staff have Jianpi Zhuang kidney function. 
  2. Medicine can be used to extract the blood cell membrane, a chromosome analysis and animal genetic material necessary     for the latter Su PHA (promotes mammalian leucocyte orderly split, erythrocyte congeal agents). 
  Ingredients White Yundou Chinese plant extract blood Su PHA (Beta - Kidney bean protein gene).
  If you want to learn more about White Kidney Bean Extract  information, welcome to contact us!