Caramel Color
Caramel Color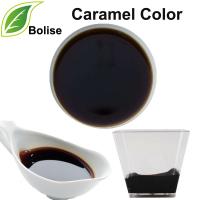 Sourse:     Cane sugar, lactose, malt sirup, molasses, starch, etc
Functionality:    Pigmentation
Character:         
Bister black liquid or solid, there are special sweet fragrant smell and happy burnt bitter flavor; soluble in water, insoluble common organic solvent or grease. The aqueous solution is reddish brown, not muddy or precipitating; stable to light and heat. It has the characteristic of colloid, the equipotentiality ,its PH index is different when using different manufacturing approach or in different products, usually about3-4.5
Use: Ice cream, ice-sucker.
For more information of product, please send the email to sales@boliseco.com


After send online enquiry, we will reply you as soon as possible, if not get any response on time please contact us by Tel or Email.This form is unable to receive your inquiry from aol, hotmail, gmail or others but company email address.
E-MAIL:sales@boliseco.com
TEL: +86 592 536 5868
WHATSAPP: +86 189 6516 2351