Whole Coffee Fruit Extract Powder
Whole Coffee Fruit Extract Powder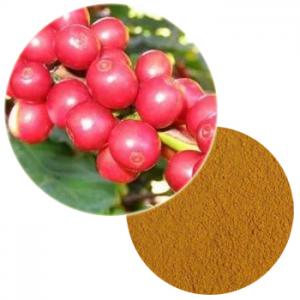 Use:
1.Foods and Beverages
2.Health and Wellness Products
3.Personal Care and Cosmetics
4.Increases BDNF Levels
5.Used in energy drinks to increase caffeine naturally
About Whole Coffee Fruit Extract Powder:
Whole Coffee Fruit Extract is a patented extract from the common coffee bean, Coffea arabica. It contains chemicals called procyanidins which are known to protect brain cells, as well as a unique profile of polyphenols that may well relate to its ability to raise BDNF so dramatically.Through years of careful clinical research, FutureCeuticals scientists discovered that ingesting small amounts of whole coffee fruit concentrate significantly increases BDNF levels in humans. BDNF (Brain-Derived Neurotrophic Factor) is considered an important protein that influences brain function as well as the peripheral nervous system. BDNF influences a variety of functions including: preventing death of existing brain cells, inducing the growth of new neurons (neurogenesis) and synapses, and supporting cognitive function. Low levels of BDNF are often problematic and have been linked to: Alzheimer's, accelerated aging, poor neural development, neurotransmitter dysfunction, obesity, depression, and even schizophrenia.
Whole Coffee Fruit Extract Powder contains many more coffee compounds than typical brewed coffee and several unique compounds not found in the coffee bean alone.Whole coffee fruit has antioxidants not found in coffee drinks.It is exceptionally rich in the antioxidants called phenolic acids. It also contains polysaccharides, such as mannans and aribinogalactans. 
 
For more information of product, please send the email to bkherb@globals-globals.com


After send online enquiry, we will reply you as soon as possible, if not get any response on time please contact us by Tel or Email.This form is unable to receive your inquiry from aol, hotmail, gmail or others but company email address.
E-MAIL:bkherb@globals-globals.com
TEL: +86 592 536 5868
WHATSAPP: +86 189 6516 2351