Rumex Occidentalis Extract(Western Dock Extract)
Rumex Occidentalis Extract(Western Dock Extract)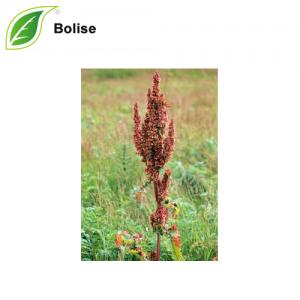 Applications: Skin Radiance / Skin Brigthening / Anti-dark Spot/Skin conditioning/Antibacterial/Anti-inflammatory/ Anti-virus
About Rumex Occidentalis Extract(Western Dock Extract):
Rumex Occidentalis Extract is an extract of the whole plant, Rumex occidentalis, Polygonaceae.
Rumex Occidentalis is a western acid plant derived from the Canadian prairie. The North American aborigines use fumigation to improve rheumatism, root and leaf ointments.
Rumex Occidentalis Extract is effective at reducing unwanted skin coloration, such as sun spots, age spots and freckles. Rumex occidentalis restricts the production of melanin, (the cause of our skin pigmentation), and blocks melanin synthesis. Tyrostat is a skin tone lightener derived from rumex occidentalis and is clinically proven to reduce skin pigmentation by limiting both melanin production and redness.
In cosmetic, Rumex Occidentalis Extract is a kind of skin conditioning agent and soothing. Rumex Occidentalis can effectively act on the skin, block the formation of tyrosinase, thereby inhibiting the production of melanin.
For more information of product, please send the email to bkherb@globals-globals.com


After send online enquiry, we will reply you as soon as possible, if not get any response on time please contact us by Tel or Email.This form is unable to receive your inquiry from aol, hotmail, gmail or others but company email address.
E-MAIL:bkherb@globals-globals.com
TEL: +86 592 536 5868
WHATSAPP: +86 189 6516 2351