Pinelliae Tuber Extract (rhizoma pinelliae extract)
Pinelliae Tuber Extract (rhizoma pinelliae extract)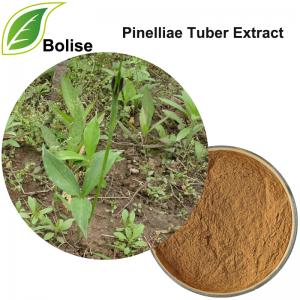 Specification: beta-ssitosterol,daucosterol 
Detection method: HPLC
Botanical Name:  Rhizoma Pinelliae Preparata 
Properties: 
It is acrid in flavour, warm in nature and toxic. It acts on the spleen, stomach and lung channels.
About pinelliae tuber:
Pinellia Tuber (processed with Radix Glycyrrhizae and lime).is the processed Rhizoma Pinelliae .
Functions: 
Clearing dampness to reduce phlegm, lowering the adverse Qi to stop vomiting.
Indications: 
Cough and asthma with much phlegm; dizziness and palpitation due to retention of phlegm and fluid; vertigo caused by wind-phlegm; headache with cold extremities due to attack of phlegm.
Precautions: 
It is incompatible with Radix Aconiti.
For more information of product, please send the email to bkherb@globals-globals.com


After send online enquiry, we will reply you as soon as possible, if not get any response on time please contact us by Tel or Email.This form is unable to receive your inquiry from aol, hotmail, gmail or others but company email address.
E-MAIL:bkherb@globals-globals.com
TEL: +86 592 536 5868
WHATSAPP: +86 189 6516 2351