Tongkat Ali Extract
Tongkat Ali Extract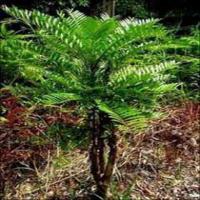 Specification:   25:1 
Detection method: HPLC
Botanical Name:  Eurycoma longifolia jack
About Tongkat Ali Extract:
Tongkat Ali is native to Malaysia, lower Burma, Thailand, and Indonesia. The root is employed as a traditional remedy for the treatment of malaria, high blood pressure, fevers, fatigue, loss of sexual desire, and impotence. 
Tongkat Ali extract increased the formation of testosterone fourfold. Increasing testosterone is the big objective from a drive standpoint. Testosterone is the most important of the male hormones, which are known as androgens, and are produced in the gonads. Testosterone plays a key role in the development and maturity of male sex organs. The hormone promotes secondary characteristics including the appearance of facial hair, enlargement of the larynx (producing a deeper voice), sexual desire and sexual behavior. But testosterone is not just a  booster for men. Women also produce testosterone, about 5 – 10% the amount produced in men. In women, this vital hormone also fans the flames of ardor, and increases sensitivity in the erogenous zones. In both sexes, testosterone stimulates metabolism, promotes lipogenesis (burning of fat), increases the formation of red blood cells, and accelerates muscle growth.
For more information of product, please send the email to bkherb@globals-globals.com


After send online enquiry, we will reply you as soon as possible, if not get any response on time please contact us by Tel or Email.This form is unable to receive your inquiry from aol, hotmail, gmail or others but company email address.
E-MAIL:bkherb@globals-globals.com
TEL: +86 592 536 5868
WHATSAPP: +86 189 6516 2351