Thyme Extract
Thyme Extract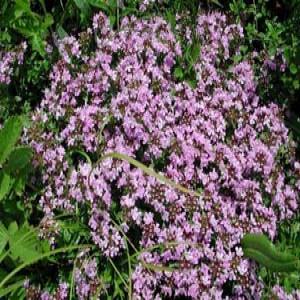 Specification: 40% phenolic thymol ,15%carvacol
Detection method:  HPLC
Botanical Name:  Thymus vulgaris L.
About Thyme Extract:  
Thyme is prepared as infusion to treat spasmodic cough, laryngitis, bronchitis and urinary infections. It is also used as a decongestant, as a cholagoge, to reduce flatulence and to fight parasites. External uses of thyme include preparations to wash skin wounds or infections. Experience indicates that thyme has stronger antiseptic effects than hydrogen peroxide or phenol. Thyme macerated in oil and applied as poultices has analgesic effects on rheumatism, sprains or stiff neck. Scrubbing with thyme macerated in alcohol has the same effects. Thymol is extensively used in the cosmetic industry to prepare mouth wash and tooth paste. 
For more information of product, please send the email to bkherb@globals-globals.com


After send online enquiry, we will reply you as soon as possible, if not get any response on time please contact us by Tel or Email.This form is unable to receive your inquiry from aol, hotmail, gmail or others but company email address.
E-MAIL:bkherb@globals-globals.com
TEL: +86 592 536 5868
WHATSAPP: +86 189 6516 2351