Round Cardamon Fruit Extract(Fructus Amomi Rotundus Extract)
Round Cardamon Fruit Extract(Fructus Amomi Rotundus Extract)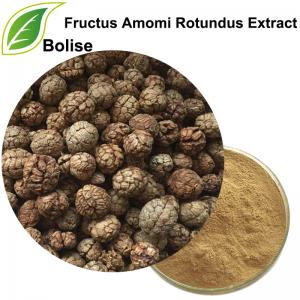 Specification: 66.81%1,8-cineol
Detection method:HPLC
Botanical Name: Amomum kravanh.Pirre ex Gagnep./Amomum compactum Soland ex Maton 
About Round Cardamon Fruit Extract:
Round Cardamon Fruit is the dried ripe fruit of Amomum kravanh Pirre ex Gagnep. or Amomum compactum Soland ex Mato (Fam. Zingiberaceae). t can be classified as "Protogenic Round Cardamon Fruit" and "Indonesian Round Cardamon Fruit" according to the different localities of production.
Functions: To resolve damp,to remove stagnancy of food,and to promote digestion.
Indications: Loss of appetite due to accumulation of turbid damp in the spleen and stomach;feeling of suffocation in the chest with anorexia at the early stage of dampwarm syndromes;nausea,vomiting,distension and pain in the chest and abdomen caused by cold-damp; indigestion with retention of food.
For more information of product, please send the email to bkherb@globals-globals.com


After send online enquiry, we will reply you as soon as possible, if not get any response on time please contact us by Tel or Email.This form is unable to receive your inquiry from aol, hotmail, gmail or others but company email address.
E-MAIL:bkherb@globals-globals.com
TEL: +86 592 536 5868
WHATSAPP: +86 189 6516 2351