Rose Extract(Rose Rugosa extract)
Rose Extract(Rose Rugosa extract)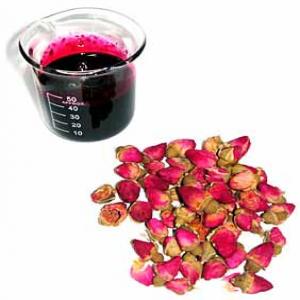 Specification:  Ros-polyphenol/ProanthocyanidinB27%,  Saponins25%
Detection method: HPLC
Botanical Name:  Rose rugosa thunb
About Rose Extract:
Rose extract Powder has an extremely complex chemical composition with more than 300 separate compounds, but the main constituents are citronellol, phenyl ethanol, geraniol, nerol, farnesol, stearpoten plus traces of nonanol, linalool, nonanal, phenylacetaldehyde, citral, carvone, citronellyl acetate, 2-phenylmethyl acetate, methyl eugenol, eugenol and rose oxide.
The main therapeutic properties for skincare are antiphlogistic, antiseptic, antiviral, astringent, bactericidal, cicatrisant, depurative and a general tonic.
Rose extract have a host of beneficial affects on the skin and are great for promoting a youthful complexion with good tone, elasticity and an even colored complexion.
For more information of product, please send the email to bkherb@globals-globals.com


After send online enquiry, we will reply you as soon as possible, if not get any response on time please contact us by Tel or Email.This form is unable to receive your inquiry from aol, hotmail, gmail or others but company email address.
E-MAIL:bkherb@globals-globals.com
TEL: +86 592 536 5868
WHATSAPP: +86 189 6516 2351