Rhamnose
Rhamnose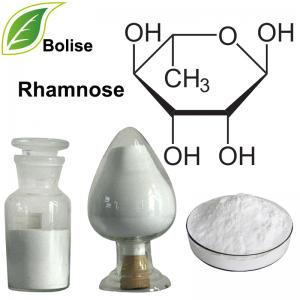 Specification: 98%Rhamnose
Detection method: HPLC 
Botanical source: Rhamnus L./ Toxicodendron vernix Kuntze
About Rhamnose:
Rhamnose is a naturally-occurring deoxy sugar. It can be classified as either a methyl-pentose or a 6-deoxy-hexose. Rhamnose occurs in nature in its L-form as L-rhamnose (6-deoxy-L-mannose). This is unusual, since most of the naturally-occurring sugars are in D-form. Exceptions are the methyl pentoses L-fucose and L-rhamnose and the pentose L-arabinose.
L-Rhamnose can be isolated from Buckthorn (Rhamnus) and poison sumac. It is also found as a glycoside in a variety of other plants.
Rhamnose is a component of the outer cell membrane of acid-fast bacteria in the Mycobacterium genus, which includes the organsism that causes tuberculosis.
For more information of product, please send the email to bkherb@globals-globals.com


After send online enquiry, we will reply you as soon as possible, if not get any response on time please contact us by Tel or Email.This form is unable to receive your inquiry from aol, hotmail, gmail or others but company email address.
E-MAIL:bkherb@globals-globals.com
TEL: +86 592 536 5868
WHATSAPP: +86 189 6516 2351