Pomegranate Husk extract
Pomegranate Husk extract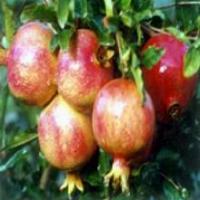 Specification:    40% Ellagic Acid, Punicalagin          
Detection method:    HPLC         
Botanical Name:  Punica Granatum L.
About Pomegranate Husk extract:
Pomegranate polyphenols is extracted from pomegranate fruit husk and seed, it contains ellagic acid, punicalagins (Punicalagin a+ ߩ which is called punicosides and other etc phenolic compounds. The punicalagins (so called punicosides) and ellagic acid are two major antioxidants found in pomegranate, The punicalagins mainly exists in pomegranate seed, and ellagic acid mainly in pomegranate peel. they both belong to pomegranate extract polyphenols.
For more information of product, please send the email to bkherb@globals-globals.com


After send online enquiry, we will reply you as soon as possible, if not get any response on time please contact us by Tel or Email.This form is unable to receive your inquiry from aol, hotmail, gmail or others but company email address.
E-MAIL:bkherb@globals-globals.com
TEL: +86 592 536 5868
WHATSAPP: +86 189 6516 2351