Plantain extract
Plantain extract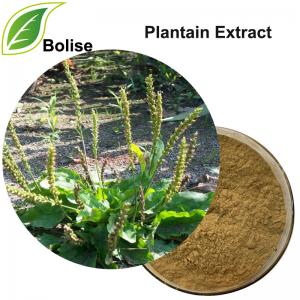 Specification: Aucnbin,Uraolicacid,Plantaglusidc
Detection method:HPLC
Botanical Name:  Plantago asiatica L/Plantago lanceolata L.
About Plantain:
Plantain is a low-growing, green plant with oval, ribbed short-stemmed leaves. The leaves form basal rosettes which tend to hug the ground.
Plantain has been used medicinally by Europeans for centuries. Herbals dating from the 1500's and 1600's are full of recipes and uses for plantain. It was considered to be almost a panacea - a cure-all, and a quick search shows that is has historically been recommended as a treatment for just about everything, up to and including dog bites, ulcers, ringworm, jaundice, epilepsy, liver obstructions, and hemorrhoids! Plantain was so commonly known it is even found referenced in works by both Chaucer and Shakespeare. 
For more information of product, please send the email to bkherb@globals-globals.com


After send online enquiry, we will reply you as soon as possible, if not get any response on time please contact us by Tel or Email.This form is unable to receive your inquiry from aol, hotmail, gmail or others but company email address.
E-MAIL:bkherb@globals-globals.com
TEL: +86 592 536 5868
WHATSAPP: +86 189 6516 2351