Picrorhiza Kurroa Extract(Rhizoma Picrorhizae Extract)
Picrorhiza Kurroa Extract(Rhizoma Picrorhizae Extract)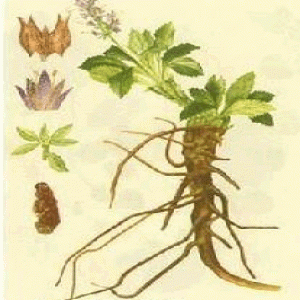 Specification: Kutkin 4%
Detection method: HPLC 
Botanical Name:  Picrorhiza kurrooa Royle ex Benth/Picrorhiza scrophulariiflora Pennell
About Picrorhiza Kurroa Extract:
It is a small perennial herb from the Scrophulariaceae family. The rhizome of Picrorhiza has been traditionally used to treat worms, constipation, low fever, scorpion sting, asthma and ailments affecting the liver.
Functions:
1) It alters the structure of the outer membrane of the hepatocytes in such a way as to prevent penetration of the liver toxin into the interior of the cell.
2) It stimulates the action of nucleolar polymerase A, resulting in ribosomal protein synthesis and, thus stimulates the regenerative ability of the liver and formation of new hepatocytes.
3) It exhibits anti-inflammatory action on a variety of inflammatory models.
4) It modulates liver enzyme level. 
5) It decreases level of lipid peroxidases and hydroperoxidases, free radical producing agents.
6) It shows curative activity against hepatotoxins like thioacetamide, galaclosamine and carbontetrachloride.
For more information of product, please send the email to bkherb@globals-globals.com


After send online enquiry, we will reply you as soon as possible, if not get any response on time please contact us by Tel or Email.This form is unable to receive your inquiry from aol, hotmail, gmail or others but company email address.
E-MAIL:bkherb@globals-globals.com
TEL: +86 592 536 5868
WHATSAPP: +86 189 6516 2351