Officinal Dendrobium Stem(Dendrobium officinale Kimura et Migo)
Officinal Dendrobium Stem(Dendrobium officinale Kimura et Migo)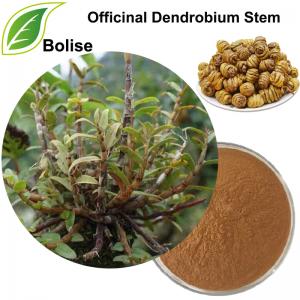 Source:cell and tissue culture
Botanical name:Herba Dendrobii Officinalis
Component:Dendrobium officinale polysaccharide >10.0%
Detection method:Colorimetric method
Traditional Chinese medicine:
Tonifying stomach and promoting the production of body fluid,nourishing yin and clearing away heat,main used in yin hurt and deficiency of body fluid,mouth feel dry and thirst,poor appetite and retch,asthenia and heat after illness.
Usage:
food,Nutraceuticals,cosmetics,drinks and formula of medicine.
For more information of product, please send the email to bkherb@globals-globals.com


After send online enquiry, we will reply you as soon as possible, if not get any response on time please contact us by Tel or Email.This form is unable to receive your inquiry from aol, hotmail, gmail or others but company email address.
E-MAIL:bkherb@globals-globals.com
TEL: +86 592 536 5868
WHATSAPP: +86 189 6516 2351