Lilac Daphne Flower Bud Extract(Flos Genkwa Extract)
Lilac Daphne Flower Bud Extract(Flos Genkwa Extract)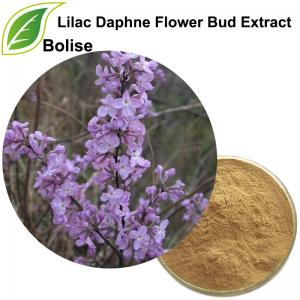 Specification: yuanhuacin,yuanhuadin          
Detection method: HPLC          
Botanical Name: Daphne genkwa Sieb.et Zucc.
About Lilac Daphne Flower Bud Extract:
Lilac Daphne Flower Bus is the dried flower bud of Daphne genkwa Sieb.et Zucc.(Fam.Thymelaeaceae).
Functions: To cause drastic purgation and expel the retained water,and to kill parasites.
Indications: Anasarca, hydrothorax and ascites with dyspnea, constipation and oliguria; external
use for scabies, tinea and frostbite.
Precaution: Contraindicated in pregnancy. Incompat -ible with Radix Glycyrrhizae.
For more information of product, please send the email to bkherb@globals-globals.com


After send online enquiry, we will reply you as soon as possible, if not get any response on time please contact us by Tel or Email.This form is unable to receive your inquiry from aol, hotmail, gmail or others but company email address.
E-MAIL:bkherb@globals-globals.com
TEL: +86 592 536 5868
WHATSAPP: +86 189 6516 2351