Largetrifoliolious Bugbane Rhizome Extract(Rhizoma Cimicifugae Extract)
Largetrifoliolious Bugbane Rhizome Extract(Rhizoma Cimicifugae Extract)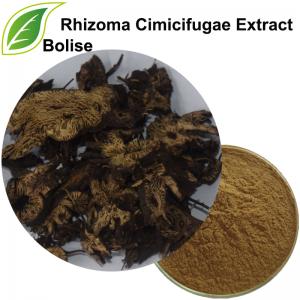 Specification: ferulic acid,isoferulic acid
Detection method:    HPLC
Botanical Name:Cimicifuga heracleifolia Kom./Cimicifuga dahurica (Turcz.) Maxim./Cimicifuga foetida L. 
About Largetrifoliolious Bugbane Rhizome Extract:
Largetrifoliolious Bugbane Rhizome is the dried rhizome of Cimicifuga heracleifolia Kom., Cimicifuga dahurica (Turcz.) Maxim. or Cimicifuga foetida L. (Fam. Ranunculaceae).
Functions: To induce perspiration and promote eruption, to remove toxic heat, and to cure drooping and ptosis.
Indications: Headache caused by windheat, toothache, ulcers in the mouth, sore throat; measles with inadequate eruption and other eruptive febrile disease; prolapse of the rectum or the uterus.
For more information of product, please send the email to bkherb@globals-globals.com


After send online enquiry, we will reply you as soon as possible, if not get any response on time please contact us by Tel or Email.This form is unable to receive your inquiry from aol, hotmail, gmail or others but company email address.
E-MAIL:bkherb@globals-globals.com
TEL: +86 592 536 5868
WHATSAPP: +86 189 6516 2351