Kudzu Extract(Puerariae extract)
Kudzu Extract(Puerariae extract)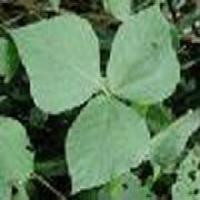 [ Specification ]  
1)Isoflavones 40% by HPLC                                            
2) Puerarin 70% by HPLC
[ Detection method]               HPLC
[ Botanical name ]               Pueraria Lobata(Wild.)ohwi
[ The source of the plant ]       The root of Legume Pueraria lobata Ge (Willd.) Ohwi and P.thunbergiana Benth.
[ Appearance ]                       Yellow brown fine powder
[ Molecular formula and Molecular weight ]      C21H20O9:416.37
[ Main function ]
   1. Vas expanding drug. Distending the vas of coronary artery and brain, falling oxygen cardiac muscle consumed;reforming microcirculation, curing micro-blood vessel pathological changes from agedness diabetes, coronary heart disease and brain infarct.
   2. Treating unstable angina.
   3.Being effective to cure sudden deaf of all age group.
   4.Lowering blood pressure together with western medicine.
   5.Preventing and resisting cancers.
   6.、Descend myocardial oxygen consumption.
   7.Expand blood vessel.
   8.Increase coronary blood flow.
   9.Stimulate blood micro-cycle
[ Pharmacology function ]
It is the cardiovascular it acts on (expansion blood vessel); - Receptor blocks the effect, resists the arrhythmia cordis, and treats high blood pressure and heart to entangle.
For more information of product, please send the email to bkherb@globals-globals.com


After send online enquiry, we will reply you as soon as possible, if not get any response on time please contact us by Tel or Email.This form is unable to receive your inquiry from aol, hotmail, gmail or others but company email address.
E-MAIL:bkherb@globals-globals.com
TEL: +86 592 536 5868
WHATSAPP: +86 189 6516 2351