Indole-3-carbinol(Broccoli Extract)
Indole-3-carbinol(Broccoli Extract)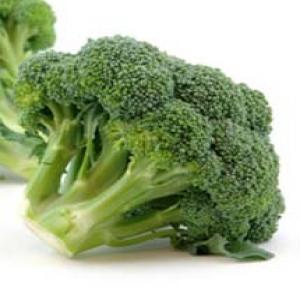 Specification:  indole-3-carbinol
Detection method: HPLC
Botanical Name: Brassica oleracea Botrytis 
About Indole-3-carbinol: 
Indole-3-carbinol (I3C) is a secondary metabolite found in cruciferous vegetables such as broccoli, cauliflower, kale, cabbage and brussels sprouts. A secondary metabolite is one not found preformed in vegetables, but formed after an enzyme in the vegetable (myrosinase) is exposed to a phytochemcial in the vegetable (glucobrassicin). This can occur only when vegetable cells are crushed or eaten, and is referred to as enzymatic hydrolysis. I3C, thus formed, is then broken down in the presence of acid (as in the acid environment of the stomach) to various by-products such as diindolylmethane (DIM), which are then absorbed. 
Functions: 
1)I3C has been shown to inhibit cancer cells in animal cancer models of the mammary, liver, and lung. It is currently being evaluated in human clinical trials as a potential chemopreventive agent against breast and ovarian cancers.
2)I3C appears to work by upregulating or modulating certain enzymes that improve the detoxification of various potential carcinogens—although it appears to be the breakdown products that have this effect rather than IC3 itself.
For more information of product, please send the email to bkherb@globals-globals.com


After send online enquiry, we will reply you as soon as possible, if not get any response on time please contact us by Tel or Email.This form is unable to receive your inquiry from aol, hotmail, gmail or others but company email address.
E-MAIL:bkherb@globals-globals.com
TEL: +86 592 536 5868
WHATSAPP: +86 189 6516 2351