Hesperidin
Hesperidin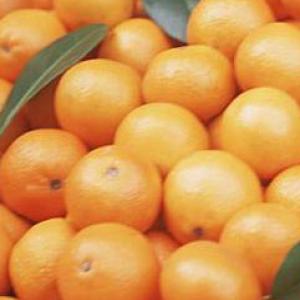 Specification:  98%Hesperidin
Detection method: HPLC
About Hesperidin:
The flavonoid hesperidin is a flavanone glycoside (glucoside) comprised of the flavanone (a class of flavonoids) hesperitin and the disaccharide rutinose. Hesperidin is the predominant flavonoid in lemons and oranges. The peel and membranous parts of these fruits have the highest hesperidin concentrations. Therefore, orange juice containing pulp is richer in the flavonoid than that without pulp. Sweet oranges (Citrus sinensis) and tangelos are the richest dietary sources of hesperidin. Hesperidin is classified as a citrus bioflavonoid.
Usage:
Hesperidin may have antioxidant, anti-inflammatory, anti-allergic, hypolipidemic, vasoprotective and anticarcinogenic actions. Hesperidin has demonstrated some ability to favorably affect lipids and to treat some vascular disorders in humans. Other claims made for hesperidin are based on in vitro and animal studies. These include claims that hesperidin is useful in cancer and immune disorders. There are also claims that hesperidin is an anti-allergen and anti-inflammatory agent based on results from animal experiments.
For more information of product, please send the email to bkherb@globals-globals.com


After send online enquiry, we will reply you as soon as possible, if not get any response on time please contact us by Tel or Email.This form is unable to receive your inquiry from aol, hotmail, gmail or others but company email address.
E-MAIL:bkherb@globals-globals.com
TEL: +86 592 536 5868
WHATSAPP: +86 189 6516 2351