Glaucescent Fissistigma Root Extract(Radix Fissistigmae Glaucesscentis Extract)
Glaucescent Fissistigma Root Extract(Radix Fissistigmae Glaucesscentis Extract)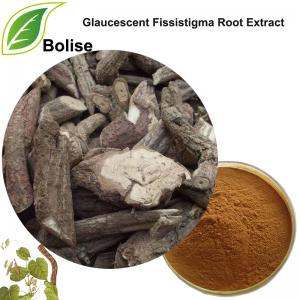 Specification:fissicesine,liriodenine,atherosperminine
Detection method:HPLC
Botanical Name:  Fissistigma glaucescens (Hance) Merr
About Glaucescent Fissistigma Root Extract: 
Root of Glaucescent Fissistigma could be used to treat cancer, diminish inflammation, relieve asthma. The herbal product has definite effect on malignant tumor such as carcinoma of large intestine, cervical carcinoma, leukaemia. It could be also used after radiotherapy, chemotherapy. The product can be also used to treat chronic tracheitis and bronchial asthma.
For more information of product, please send the email to sales@boliseco.com


After send online enquiry, we will reply you as soon as possible, if not get any response on time please contact us by Tel or Email.This form is unable to receive your inquiry from aol, hotmail, gmail or others but company email address.
E-MAIL:sales@boliseco.com
TEL: +86 592 536 5868
WHATSAPP: +86 189 6516 2351