Folic acid
Folic acid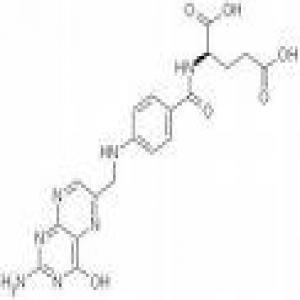 CAS No.: 59-30-3
Molecular Formula:C19H19N7O6   
About Folic acid:
Folic acid, also called folate or folacin, is a B-complex vitamin most publicized for its importance in pregnancy and prevention of pregnancy defects. These defects involve malformation of a structure in the fetus called the neural tube. As the baby develops, the top part of this tube helps form the baby's brain, and the bottom part unfolds to become the baby's spinal column.
Folic acid is one of the most chemically complicated vitamins, with a three-part structure that puts special demands on the body's metabolism. The three primary components of folic acid are called PABA, glutamic acid, and pteridine. (Two of these components, glutamic acid and pteridine, help explain the technical chemical name for folate, namely pteroylmonoglutamate.)
As complex as this vitamin is in its structure, it is equally as complicated in its interaction with the human body. For example, most foods do not contain folic acid in the exact form described above, and enzymes inside the intestine have to chemically alter food forms of folate in order for this vitamin to be absorbed. Even when the body is operating at full efficiency, only about 50% of ingested food folate can be absorbed.
For more information of product, please send the email to bkherb@globals-globals.com


After send online enquiry, we will reply you as soon as possible, if not get any response on time please contact us by Tel or Email.This form is unable to receive your inquiry from aol, hotmail, gmail or others but company email address.
E-MAIL:bkherb@globals-globals.com
TEL: +86 592 536 5868
WHATSAPP: +86 189 6516 2351