Flos Buddlejae Extract(Pale Butterflybush Frower Extract)
Flos Buddlejae Extract(Pale Butterflybush Frower Extract)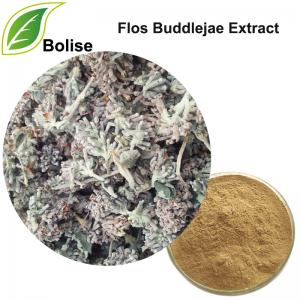 Specification: linarin,apigenin
Detection method:HPLC
Botanical Name:  Buddleja officinalis Maxim./Edgeworthia chrysantha Lindl.
About Flos Buddlejae extract:
Pale Butterflybush Frower is the dried flower bud and its inflorescence of Buddleja officinalis Maxim. (Fam. Loganiaceae )Inflorescence irregularly conical,composed of numerous buds.
Functions: 
To remove heat, replenish the liver and clear the eye of corneal opacity .
Indications: 
Inflammation of the eye with lacrimination and photophobia; blurred vision in deficiency syndrome of the liver; nebula.
For more information of product, please send the email to bkherb@globals-globals.com


After send online enquiry, we will reply you as soon as possible, if not get any response on time please contact us by Tel or Email.This form is unable to receive your inquiry from aol, hotmail, gmail or others but company email address.
E-MAIL:bkherb@globals-globals.com
TEL: +86 592 536 5868
WHATSAPP: +86 189 6516 2351