Dutchman's Pipe Fruit extract (Fructus Aristolochiae extract)
Dutchman's Pipe Fruit extract (Fructus Aristolochiae extract)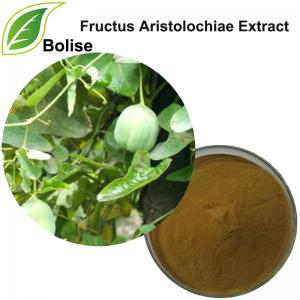 Specification:aris-tolochic acid,?­sitosterol,mag-noflorine
Detection method:HPLC
Botanical Name:  Aristolochia contorta Bunge./Aristolochia debilis Seib.et Zucc.
About Dutchmanspipe Fruit:
Dutohmanspipe Fruit is the dried ripe fruit of Aristolochia contorta Bge, or Aristolochia debilis Sieb. et Zucc. (Fam. Aristolochiaceae.)It is bitter and acrid in flavour, and cold in nature. It is tropistic to the lung, large intestine channels.
Functions: 
To remove heat from the lung and relieve cough and asthma, and to remove heat from the large intestine (rectum) for the treatment of hemorrhoid.
Indications:
Asthma, cough and bloody sputum due to heat in the lung; bleeding, swollen and paluful hemorrhoids due to heat in the large intestine.
For more information of product, please send the email to bkherb@globals-globals.com


After send online enquiry, we will reply you as soon as possible, if not get any response on time please contact us by Tel or Email.This form is unable to receive your inquiry from aol, hotmail, gmail or others but company email address.
E-MAIL:bkherb@globals-globals.com
TEL: +86 592 536 5868
WHATSAPP: +86 189 6516 2351