Costusroot Extract(Radix aucklandiae extract)
Costusroot Extract(Radix aucklandiae extract)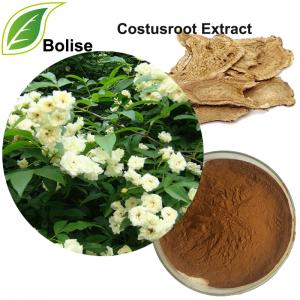 Specification: Costundide
Detection method: HPLC
Botanical Name:  Aucklandia lappa Decne.
About Radix aucklandiae: 
Costusroot is the dried root of Aucklandia lappa Decne. (Fam. Compositae). The drug is pungent and bitter in flavour, warm in nature, and acts on the spleen, stomach and large intestine channels.
Action: To relieve pain by promoting the flow of qi, and to improve digestion by reinforcing the spleen function.
Indications: Distending pain in the chest and epigastrium; tenesmus in dysentery; indigestion with anorexia.
Radix Aucklandiae (roasted): Diarrhea with abdominal pain.
For more information of product, please send the email to bkherb@globals-globals.com


After send online enquiry, we will reply you as soon as possible, if not get any response on time please contact us by Tel or Email.This form is unable to receive your inquiry from aol, hotmail, gmail or others but company email address.
E-MAIL:bkherb@globals-globals.com
TEL: +86 592 536 5868
WHATSAPP: +86 189 6516 2351