Chinese Honeylocust Abnormal Fruit Extract
Chinese Honeylocust Abnormal Fruit Extract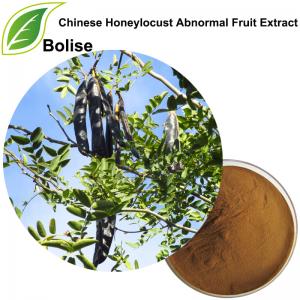 Specification:  10:1  20:1
Detection method:    HPLC
Botanical Name:Gleditsia sinensis Lam./Fructus Gleditsiae Abnormalis
About Chinese Honeylocust Abnormal Fruit Extract:   
Chinese Honeylocust Abnormal Fruit is the dried sterile fruit of Gleditsia sinensis Lam. (Fam. Leguminosae).
Functions: To dispel phlegm, to restore consciosness, and to reduce nodulation and cause the subsidence of swelling.
Indications: Loss of consciousness in stroke and epilepsy; sore throat, dyspnea and cough with phlegm difficult to spit out; constipation; external use for subcutaneous pyogenic infections.
Precaution: Contraindicated in pregnancy and patients with hemoptysis or hematemesis.  
For more information of product, please send the email to bkherb@globals-globals.com


After send online enquiry, we will reply you as soon as possible, if not get any response on time please contact us by Tel or Email.This form is unable to receive your inquiry from aol, hotmail, gmail or others but company email address.
E-MAIL:bkherb@globals-globals.com
TEL: +86 592 536 5868
WHATSAPP: +86 189 6516 2351