Cassia Twig Extract(Ramulus Cinnamomi Extract)
Cassia Twig Extract(Ramulus Cinnamomi Extract)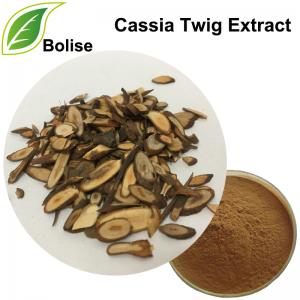 Specification: cinnamaldehyde
Detection method:    HPLC
Botanical Name: Cinnamomum cassia Presl
About Cassia Twig Extract:
Cassia Twig is the dired young stem of Cinnamomum cassia Presl (Fam. Lauraceae).
Functions: To induce perspiration, to warm the channels and stimulate menstrual discharge, to reinforce yang. to relieve palpitation, and to promote the descending of qi.
Indications: Common cold; epigastric pain with cold feeling; amenorrhea due to cold in blood; arthralgia; edema; cardiac palpitation; gastro-intestinal neurosis with a feeling of masses of gas rushing up through the chest to the throat from the lower abdomen.
For more information of product, please send the email to bkherb@globals-globals.com


After send online enquiry, we will reply you as soon as possible, if not get any response on time please contact us by Tel or Email.This form is unable to receive your inquiry from aol, hotmail, gmail or others but company email address.
E-MAIL:bkherb@globals-globals.com
TEL: +86 592 536 5868
WHATSAPP: +86 189 6516 2351