Butterbur extract
Butterbur extract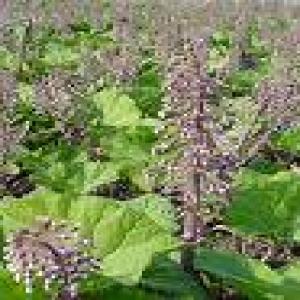 Specification:   pyrrolizidine alkaloids ,sesquiterpene lactones
Detection method: HPLC
Botanical Name: Petasites hybridus
About Butterbur extract:
Butterbur - a stout perennial herb arising from a coarse rhizome (underground stem) and having a hollow, thick, reddish-brown leafless aerial stem, (called a scape) covered with lance-shaped scales and terminating in a dense club-shaped cluster of flowerheads. Large leaves, up to 2 feet wide, are spiky around the edges. Lilac-pink flowers of butterbur (April-May) are small and tubular.
Butterbur contains pyrrolizidine alkaloids (notably senecione), sesquiterpene lactones, a volatile oil, pectin, mucilage, and inulin (in the root). In isolation, pyrrolizidine alkaloids are toxic to the liver.
Usage:
Butterbur has tonic and expectorant properties, and is antispasmodic and analgesic, acting specifically on the stomach, bile ducts, and duodenum. Butterbur has been used mainly to treat chest problems such as bronchitis, asthma, and whooping cough. Butterbur helps to strengthen digestion, in particular where indigestion results from obstructed bile flow. Butterbur has also been given for inflammation of the urinary tract, and it has been used externally as a poultice to treat wounds and skin eruptions.     
For more information of product, please send the email to bkherb@globals-globals.com


After send online enquiry, we will reply you as soon as possible, if not get any response on time please contact us by Tel or Email.This form is unable to receive your inquiry from aol, hotmail, gmail or others but company email address.
E-MAIL:bkherb@globals-globals.com
TEL: +86 592 536 5868
WHATSAPP: +86 189 6516 2351