Brewer's Yeast Powder
Brewer's Yeast Powder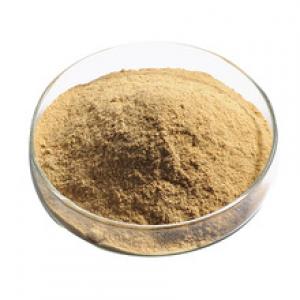 Specification: 45%Brewer's Yeast Powder
Detection method:  HPLC
Botanical Name:  Humulus lupulus
About Brewer's Yeast Powder:
Brewer's yeast is an active yeast used to make beer and can also be grown specifically to make nutritional supplements. It is a rich source of minerals (particularly chromium), protein, and the B-complex vitamins. It is bitter in taste. Chromium is an essential trace mineral that helps the body maintain normal blood sugar levels.
GENERAL USES Brewer's yeast is often used as a source of B-complex vitamins and chromium. The B-complex vitamins in brewer's yeast include B1 (thiamine), B2 (riboflavin), B3 (niacin), B5 (pantothenic acid), B6 (pyridoxine), B9 (folic acid), and H (biotin). These vitamins help break down carbohydrates, fats, and proteins, which provide the body with energy. They also support the nervous system, help maintain the muscles used for digestion, and promote the health of skin, hair, eyes, mouth, and liver.
 
For more information of product, please send the email to bkherb@globals-globals.com


After send online enquiry, we will reply you as soon as possible, if not get any response on time please contact us by Tel or Email.This form is unable to receive your inquiry from aol, hotmail, gmail or others but company email address.
E-MAIL:bkherb@globals-globals.com
TEL: +86 592 536 5868
WHATSAPP: +86 189 6516 2351