Brazilian Ginseng (Pfaffia glomerata) Extract
Brazilian Ginseng (Pfaffia glomerata) Extract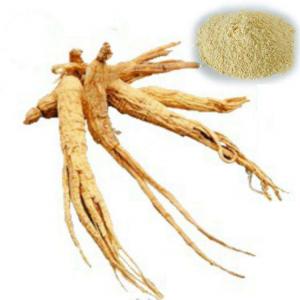 Latin name: Pfaffia Brazilian Ginseng
Detection method:  UV
About Brazilian Ginseng (Pfaffia glomerata) Extract:
Brazilian Ginseng (Pfaffia glomerata) Extract is rich in saponins,including pfaffic acid and its glycosides (such as pfaffosides AF), nortriperpene and its glycosides, ecdysteroids (such as ecdysterone), pterosterone, athlete's foot ketone (podecdysone), stigmasterol, sitostero and its glycosides.
It also contains 19 kinds of amino acids, a large amount of electrolytes, vitamins A, B1, B2, E, K, pantothenic acid and trace minerals including iron, magnesium, cobalt, silicon, zinc and high content of barium. In 1994, it was approved by the US FDA as a healthy food.
Brazilian Ginseng (Pfaffia glomerata) Extract is mainly used to treat cardiovascular diseases, central nervous system, reproductive system, digestive system and other diseases.
For more information of product, please send the email to bkherb@globals-globals.com


After send online enquiry, we will reply you as soon as possible, if not get any response on time please contact us by Tel or Email.This form is unable to receive your inquiry from aol, hotmail, gmail or others but company email address.
E-MAIL:bkherb@globals-globals.com
TEL: +86 592 536 5868
WHATSAPP: +86 189 6516 2351