Blackend Swallowwort Root Extract(Radix Cynanchi Atrati Extract)
Blackend Swallowwort Root Extract(Radix Cynanchi Atrati Extract)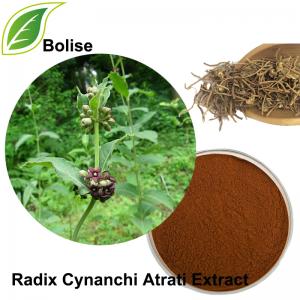 Specification: cynatratoside,glaucoside
Detection method: HPLC         
Botanical Name: Cynanchum atratum Bge./Cynanchum versicolor Bge.   
About Blackend Swallowwort Root Extract:
Blackend Swallowwort Root is the dried root and rhizoma of Cynanchum atratum Bge. or Cynanchum versicolor Bge. (Fam.Asclepiadaceae).
Functions: To remove heat from blood, to relieve dysuria, and to counteract toxicity and cure sores.
Indications: Febrile diseases with invasion of the pathogenic factors into the blood; fever due to deficiency of yin, in phthisis, or due to deficiency of blood after delivery; acute urinary infection, dysuria with hematuria; carbuncles and other subcutaneous pyogenic infections.
For more information of product, please send the email to bkherb@globals-globals.com


After send online enquiry, we will reply you as soon as possible, if not get any response on time please contact us by Tel or Email.This form is unable to receive your inquiry from aol, hotmail, gmail or others but company email address.
E-MAIL:bkherb@globals-globals.com
TEL: +86 592 536 5868
WHATSAPP: +86 189 6516 2351